---
Sales Representative
Mrs.Hou
+86-022-87987163
+86-18202289663
18202289663@163.com
18202289663
18202289663@163.com
Monday to Sunday: 8: 30 ~ 18: 00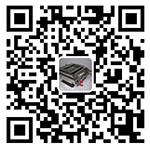 About Us

Tianjin North Star Technology Co., Ltd. is a professional equipment manufacturer dedicated to the magnetic separation industry. Relying on the international leading magnetic separation and vibration conveying technology, it aims at designing and manufacturing high-performance equipment to provide the industry with high-performance and high-quality designed magnetic sorting, magnetic automation and vibration conveying equipment. With rich application experience in professional and technical fields, we can solve the problems encountered in product processing, purification and quality review for enterprises.
Contact Us
Self-Cleaning Grate Magnet
Self-Cleaning Grate Magnet
---
The self-cleaning magnetic grate separator is suitable for locations with large quantities of metal contamination and where operator is difficult to access. It has good iron removal performance for dry, free-flowing powders and granulates.
Detailed Description
The self-cleaning magnetic grate separator adopts a strong rare earth magnetic circuit design, which has a good performance for removing small impurities. The self-cleaning magnetic grill combines super strong continuously cleaning or automatic discontinuously cleaning can be available. When cleaning the iron, you can decide whether stop the production line according to the layer numbers of the magnetic bars and the cleaning method.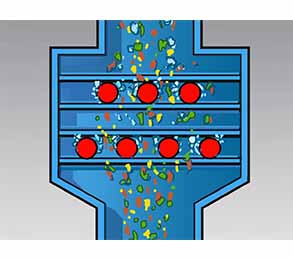 Characteristics and advantages
Stainless steel box, sturdy structure
Uniquely designed iron discharge export and miscellaneous iron removal device
Replaceable wear-resistant sleeve protects the magnetic rods from wear
Specially designed scraper ring system to enhance iron removal efficiency
Automatic iron unloading through remote control of the circuit save labor costs
Optional configuration
A variety of field strength and temperature tolerance criteria are available
Single or multi-row magnetic grids are available, can be designed according to user requirements
Optional automatic continuous or automatic intermittent iron removal
Unloading method can choose scraper model or double sleeve model
Surface treatment can choose sandblasting, polishing, satin-finished, etc.
Optional remote control module, communication module, safety door, transparent window and explosion-proof design, etc.
Application
Remove the small miscellaneous iron mixed in the free-falling powder or granular material. Automatically and continuously in iron unloading.
Material handling
Sugar, coffee powder, rice, plastic particles, resin particles, food additives, refractory matter, etc.