---
Sales Representative
Mrs.Hou
+86-022-87987163
+86-18202289663
18202289663@163.com
18202289663
18202289663@163.com
Monday to Sunday: 8: 30 ~ 18: 00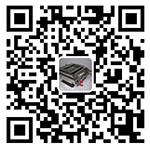 About Us

Tianjin North Star Technology Co., Ltd. is a professional equipment manufacturer dedicated to the magnetic separation industry. Relying on the international leading magnetic separation and vibration conveying technology, it aims at designing and manufacturing high-performance equipment to provide the industry with high-performance and high-quality designed magnetic sorting, magnetic automation and vibration conveying equipment. With rich application experience in professional and technical fields, we can solve the problems encountered in product processing, purification and quality review for enterprises.
Contact Us
Self cleaning rotary magnetic separators
Self cleaning rotary magnetic separators
---
The self cleaning rotary magnetic separators do not need to be manually pulled for iron unloading, but automatically remove iron on surface of magnetic bar through external control device. If you want to realize iron self cleaning or need easyclean magnetic separators, whether stop the production line will be according to site requirements. Unlike Eriez magnet and Bunting magnetics, all the magnets used in our mag filter and magnetic separator machine are from China, the biggest magnet producer in the world.
Detailed Description
The self-cleaning magnetic rotary grate can continuously and automatically remove iron in product and keep sluggish product flowing freely. This unite is always installed where require frequent cleaning in vertical closed chutes and ducts or hard-to-reach locations. Its rotating magnetic bars are regularly pulled and drawed. Adopt specially designed scraper device to remove miscellaneous iron, or add another layer sleeve outside the rotating magnetic rods, clearing the iron by automatically separating the sleeve and magnetic rods.The magnet bars are moved in a position outside of the blanking area. Then, the ferrous iron on magnet will be scrape out or be cleared.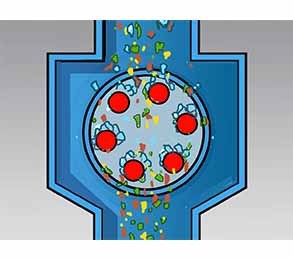 Characteristics and advantages
High intensity rare earth magnet captures fine tramp irons tightly
Self-cleaning mechanism ease the operation and management
Replaceable magnet sheath protect magnets from abrasion
Special design without material blocking problem
Overall automation control saves labor costs
Optional configuration
A variety of field strength and temperature tolerance criteria are available
Customized according to user requirements
Optional automatic continuous or automatic intermittent iron removal
Iron removal frequency and interval time can be setted according to the iron content
Unloading method can choose scraper model or double sleeve model
Optional remote control module, communication module, safety door, transparent window and explosion-proof design, etc.
Application
The self-cleaning magnetic rotary grate is an excellent product for fine iron removal from slow-flowing products.
Material handling
Gypsum, barium carbonate, graphite, battery materials, bleaching earth, talcum powder, flour and fiber materials, etc.