---
Sales Representative
Mrs.Hou
+86-022-87987163
+86-18202289663
18202289663@163.com
18202289663
18202289663@163.com
Monday to Sunday: 8: 30 ~ 18: 00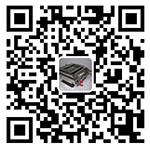 About Us

Tianjin North Star Technology Co., Ltd. is a professional equipment manufacturer dedicated to the magnetic separation industry. Relying on the international leading magnetic separation and vibration conveying technology, it aims at designing and manufacturing high-performance equipment to provide the industry with high-performance and high-quality designed magnetic sorting, magnetic automation and vibration conveying equipment. With rich application experience in professional and technical fields, we can solve the problems encountered in product processing, purification and quality review for enterprises.
Contact Us
Magnetic Drawer
Magnetic Drawer
---
The magnetic drawer, also called drawer magnet or grate magnet, is one kind of physical magnetic separators. As a professional magnetic manufacturers, our magnet factory design and produce different kind of magnetic separator machine, for example permanent magnetic filter and other magnetic separation equipment. The magnetic drawer is mainly used to remove fine iron mixed in free-falling powder, pellets or bulk materials. They are often installed in production line full of iron impurities to protect downstream equipment from damage. Unlike Eriez magnet and Bunting magnetics, all the magnets used in our mag filter and magnetic separator machine are from China, the biggest magnet producer in the world.
Detailed Description
Magnetic drawer magnet can effectively remove the fine iron mixed in free-falling powder or granular material. Through configuring double-layer sleeve outside the magnetic bar surface, fast iron removal can be achieved by manually separating the magnetic system and outer sleeve. Another way is through teflon scraper and stainless scraper ring, each layer of magnetic bar can be pulled separately to achieve quickly iron unloading. Both models need stop production line when iron unloading. For powdery and easily clogged materials, we can equip a vibrator on drawer magnet box to prevent material from accumulating on magnetic rod surface.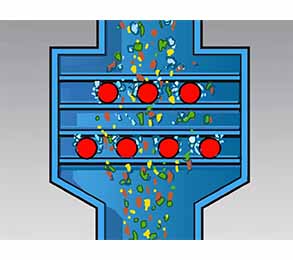 Characteristics and advantages
Integral surface material are stainless steel
The peak field strength on magnetic rod surface can be 14000 Gauss
No wear parts need to be frequently replaced
Can be used under the most rigorous sanitary environment
Optional configuration
A variety of field strength and temperature tolerance criteria are available
Single-layer or multi-layer magnetic grids/grates can be designed according to user requirements
Sanitary or non-sanitary type design can be chosen
Inlet and outlet connection method can choose: round edge, quick clamp, flange, etc.
Surface treatment can choose sandblasting or polishing,etc.
Application
It has good adsorption effect for effectively removing the small miscellaneous iron mixed in the free-falling powder or granular material.
Material handling
Sugar, coffee powder, rice, plastic particles, resin particles, food additives, refractory matter, etc.