---
Sales Representative
Mrs.Hou
+86-022-87987163
+86-18202289663
18202289663@163.com
18202289663
18202289663@163.com
Monday to Sunday: 8: 30 ~ 18: 00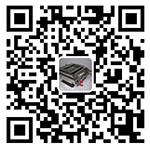 About Us

Tianjin North Star Technology Co., Ltd. is a professional equipment manufacturer dedicated to the magnetic separation industry. Relying on the international leading magnetic separation and vibration conveying technology, it aims at designing and manufacturing high-performance equipment to provide the industry with high-performance and high-quality designed magnetic sorting, magnetic automation and vibration conveying equipment. With rich application experience in professional and technical fields, we can solve the problems encountered in product processing, purification and quality review for enterprises.
Contact Us
Magnetic Slide Conveyors
Magnetic Slide Conveyors
---
Magnetic slide conveyor is specially used for the transportation of steel materials | lifting | lowering | reverse and orientation, automatic | quantitative | continuous conveyance of various steel parts.
Detailed Description
Magnetic Conveyors are ideal for transporting ferrous materials, which can provide industrial automation conveying hot, cold, wet, oily or dry ferrous materials virtually anywhere trouble free conveying is required. It can be used for vertical | inclined or horizontal conveying of materials, and can also realize continuous supply of materials at high position. Extremely quiet operating conveyors have no moving external parts,which means these conveyors are safe for employees. Because of their liquid-tight (submerged units) construction, lower conveyor sections can be completely submerged in coolant sumps or tanks.
Design principle
Magnetic slide conveyors employ a continuous series of powerful magnets to pick up and glide ferrous materials along the stainless steel slider plate, and discharge materials over the head end. Magnets, spaced evenly along the length of a driven chain, are concealed beneath the stationary stainless steel slide plate. The driven parts locate and transfer the object due to the magnetic force.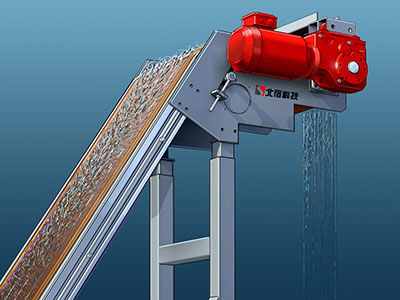 Characteristics and advantages
No belt wear, require little maintenance
Dirt and moisture have no effect on operation
Completely sealed, no external moving parts
Simple, trouble-free design, smooth and silent operation
Easy installation and operation, low running cost
Optional configuration
Wide variety of sizes are optional
Wide variety of shapes are optional
Optional include discharge chutes、impact plates、high temperature chain guides、leg supports、coolant recycling tanks and hoppers,etc.
Optional include start/stop controls, emergency stops, de-dagnetizer,etc.
Application
Magnetic slide conveyors are used for automatic | quantitative | continuous removal or lifting iron parts, especially sharp steel parts. Also suitable for use in an oily environment.
Material handling
Punch scrap, hardware,nails, bolts, recycled materials and drilling swarf in machining workshop (steel and iron), auto industry,stamping equipment, small parts transfer equipment, fastener manufacturing, heat treatment equipment