---
Sales Representative
Mrs.Hou
+86-022-87987163
+86-18202289663
18202289663@163.com
18202289663
18202289663@163.com
Monday to Sunday: 8: 30 ~ 18: 00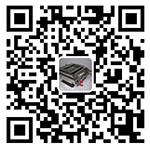 About Us

Tianjin North Star Technology Co., Ltd. is a professional equipment manufacturer dedicated to the magnetic separation industry. Relying on the international leading magnetic separation and vibration conveying technology, it aims at designing and manufacturing high-performance equipment to provide the industry with high-performance and high-quality designed magnetic sorting, magnetic automation and vibration conveying equipment. With rich application experience in professional and technical fields, we can solve the problems encountered in product processing, purification and quality review for enterprises.
Contact Us
Light Industry Electromagnetic Vibratory Feeders
Light Industry Electromagnetic Vibratory Feeders
---
Light industry electromagnetic vibrating feeders can feed various powder or bulk material from storage hoppers or silos to various device. They provide simple and efficient solutions for complex material handling operations. Adjusting the feeding speed by adjusting the voltage make the feeder stable, uniform and easy control.
Detailed Description
Light industry electromagnetic vibrating feeder, consisting of a dynamically balanced, two-mass vibrating system, assembly is an electromagnetic unit. This system consists of a trough and trough connecting bracket coupled to an electromagnetic drive by means of leaf springs, offering excellent durability and reliability. Electromagnetic vibrating feeder are subresonantly tuned to maintain stroke consistency and speed stability, thus delivering higher capacities at controlled feed rates.
Design principle
The principle of electromagnetic vibrating feeder is based on a dual tuning system. The elastic components contained in system are composed of flexible shrapnels. The number of shrapnels determines the resonance amplitude as running. After being excited by rectifier circuit, the magnet core attracts the moving magnetic armature fixed on the tray mutually. After the coil de-energized and the core's magnetism disappear, the kinetic energy accumulated on shrapnels returns the system to original situation.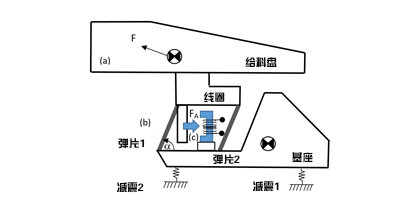 Characteristics and advantages
Robust design, tunability, and the capability to work consistently under varying headloads
No mechanical parts to wear out or require lubrication, downtime and maintenance are extremely rare even under rigorous environment
Feeding speed is linearly adjustable with controller
High-precision feeding by electromagnetic drive
Quick start and stop
Optional configuration
Various vibrator models can adapt different processing requirements
Size and shape of the tray can be customized, multiple selection of tray materials
Multi-drive tandem or parallel structure can be available
Wear-resistant liners, wear-resistant coatings are available according to working conditions
Application
Suitable for measuring bulk materials in feeding, mixing and packaging operations.
Material handling
Food, chemical, pharmaceutical, glass, ceramic, iron and steel, recycling, mining, silicon sands, aggregates, etc.