---
Sales Representative
Mrs.Hou
+86-022-87987163
+86-18202289663
18202289663@163.com
18202289663
18202289663@163.com
Monday to Sunday: 8: 30 ~ 18: 00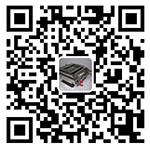 About Us

Tianjin North Star Technology Co., Ltd. is a professional equipment manufacturer dedicated to the magnetic separation industry. Relying on the international leading magnetic separation and vibration conveying technology, it aims at designing and manufacturing high-performance equipment to provide the industry with high-performance and high-quality designed magnetic sorting, magnetic automation and vibration conveying equipment. With rich application experience in professional and technical fields, we can solve the problems encountered in product processing, purification and quality review for enterprises.
Contact Us
Strong magnet liquid trap
Strong magnet liquid trap
---
Magnetic liquid trap is one kind of permanent magnetic filter. The super strong magnet contained in magnetic filters are very powerful magnets. The magnetic separation are designed for in-line liquid processing applications, which are used to remove unwanted tramp metal, especially to occasional tramp iron that would damage processing equipment or contaminate products. N52 magnets(is neodymium magnet n52)is the strongest magnet in the world among the existing strong neodymium magnets grades. Applying with these small strong magnets or large magnets, we can design high powered magnets filter system.
Detailed Description
Magnetic liquid traps, also called magnetic fluid filter or pipeline magnetic filter, which is used to remove iron impurities and other ferromagnetic particles in pipeline, keep the materials clean and protect the downstream equipment. The magnetic liquid traps can be made into an easy-to-clean structure. When slurry flows through the magnetic fluid filter, iron pollutants is adsorbed on magnetic sleeve. By separating the magnetic bars and the non-magnetic sleeve, it can achieve rapidly removal iron contaminants.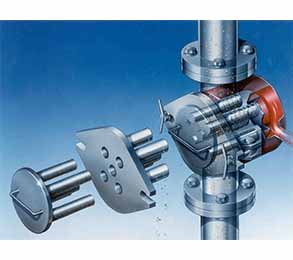 Characteristics and advantages
All welded 304 or 316 steel outer body
316L cold drawn seamless stainless steel on magnetic bar surface
Rear earth strength magnetic design (up to 14000 gauss) ensures good iron absorbing performance
The length of magnetic bars closely matches the shell
Quick card device fixing the magnetic system is more convenient for installation and disassembly
Optional configuration
Different grades of temperature-resistant magnetic system are optional
Various specifications (diameter from 1" to 12") of calibers are available
Sanitary or non-sanitary type design can be chosen
General or double-walled enclosure heating equipment are available(hot water circulates through the sandwich can prevent coagulation of viscous products)
Multiple connections including : thread/clamp/flange joint, etc.
Surface treatment can choose sandblasting or polishing sanitary standards
Application
Connected with pipes, used to remove iron pollutants in slurry, protect downstream equipment, improve product quality, etc.
Material handling
Chocolate sauce, syrup, sauce, cheese, ice cream and other food, paper, medicine, chemical, recycling industries