---
Sales Representative
Mrs.Hou
+86-022-87987163
+86-18202289663
18202289663@163.com
18202289663
18202289663@163.com
Monday to Sunday: 8: 30 ~ 18: 00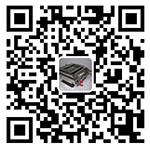 About Us

Tianjin North Star Technology Co., Ltd. is a professional equipment manufacturer dedicated to the magnetic separation industry. Relying on the international leading magnetic separation and vibration conveying technology, it aims at designing and manufacturing high-performance equipment to provide the industry with high-performance and high-quality designed magnetic sorting, magnetic automation and vibration conveying equipment. With rich application experience in professional and technical fields, we can solve the problems encountered in product processing, purification and quality review for enterprises.
Contact Us
Magnetic Head Pulley
Magnetic Head Pulley
---
The permanent magnetic pulley is used to effectively sort large pieces of magnets and fine ferromagnetic particles from non-magnetic materials, maximally protecting downstream equipment from damage and realizing automatically iron removal.
Detailed Description
Magnetic head pulleys, comprising of a shaft with the magnetic system built on it, are usually installed in belt conveyors. Both ends of the shaft are adapted according to clients needs. The magnetic system induces a strong magnetic field functioning all over the perimeter. All magnetizable material is attracted and pulled to the pulley, until it is extracted from the magnetic field by the lower run of the belt.
Design principle
The material flows on the conveyor belt that surrounds magnetic pulley surface. When the material is dropping, the ferromagnetic material is attracted by the magnetic force and its running trajectory is separated from the flat trajectory of the non-ferromagnetic material. Then their trajectory can be automatically separated.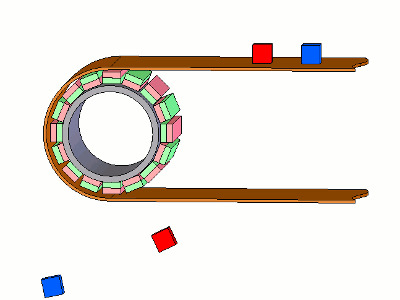 Characteristics and advantages
High magnetic forces
No additional operating and energy cost, no maintenance
Integrated easily as pulley of a belt conveyor
Can be installed as an add-on addition
Prevent machinery from damage and product from contamination
Automatic iron removal without manual cleaning
Optional configuration
A variety of magnetic circuit and temperature tolerance criteria are available
Size and specification of magnetic pulley can be customized according to requirements
Ends of shaft made according to clients needs
Application
Widely been used in belt conveyors for continuous automatic removal of damaging tramp iron from a variety of materials.
Material handling
Food, feed, recycling and waste, ceramic and glass raw materials, abrasives and refractory, wood chips, chemaicals, plastics, slag processing, etc.