---
Sales Representative
Mrs.Hou
+86-022-87987163
+86-18202289663
18202289663@163.com
18202289663
18202289663@163.com
Monday to Sunday: 8: 30 ~ 18: 00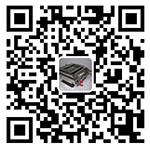 About Us

Tianjin North Star Technology Co., Ltd. is a professional equipment manufacturer dedicated to the magnetic separation industry. Relying on the international leading magnetic separation and vibration conveying technology, it aims at designing and manufacturing high-performance equipment to provide the industry with high-performance and high-quality designed magnetic sorting, magnetic automation and vibration conveying equipment. With rich application experience in professional and technical fields, we can solve the problems encountered in product processing, purification and quality review for enterprises.
Contact Us
Bullet Magnet
Bullet Magnet
---
Bullet magnets can be used to filter undesired ferromagnetic (Fe) particles – such as iron and steel – out of granulates, fibres and coarser materials in high capacity free-fall lines or pneumatically conveyed products line.
Detailed Description
Permanent bullet magnet is also called RF cartridge magnetic separator. Its cavity applys a neodymium iron boron (NdFeB) strong magnetic circuit design. When products enter the cavity of bullet magnet, they are spread out by the internal manget core, and the iron is absorbed on magnetic core surface at the same time, moreover the purified material continues to downward flow. When the door of bullet magnet is opened, permanent bullet magnets require manual cleaning during a production stop.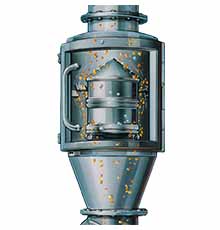 Characteristics and advantages
All stainless steel constructure
Standard design is suitable for high pressure pipeline
High strength "radial field " element
Stainless steel magnetic cone attached to dust-tight cover can be released easily by special clamps
Do't need to support the additional weight of access door when cleaning, reduce working strength
The magnet core is completely removable for easy clean
Optional configuration
Available in ceramic or rear earth magnet for tramp or fine iron removal
A variety of magnetic circuit and temperature tolerance criteria are available
The size and specification of inlet can be customized according to requirements
High pressure unites are available
Sanitary design is available
Application
Powerful, radial-magnetic field bullet magnet removes tramp iron from dry, free-flowing materials in gravity or high pressure pneumatic conveying lines.
Material handling
Flour, starch, sugar powder, plastic particles, plastic resin, cocoa powder, starch, bread crumbs, etc.