---
Sales Representative
Mrs.Hou
+86-022-87987163
+86-18202289663
18202289663@163.com
18202289663
18202289663@163.com
Monday to Sunday: 8: 30 ~ 18: 00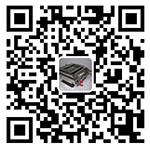 About Us

Tianjin North Star Technology Co., Ltd. is a professional equipment manufacturer dedicated to the magnetic separation industry. Relying on the international leading magnetic separation and vibration conveying technology, it aims at designing and manufacturing high-performance equipment to provide the industry with high-performance and high-quality designed magnetic sorting, magnetic automation and vibration conveying equipment. With rich application experience in professional and technical fields, we can solve the problems encountered in product processing, purification and quality review for enterprises.
Contact Us
Self-Cleaning Plate House Magnets
Self-Cleaning Plate House Magnets
---
Self-cleaning plate magnet is a good solution for applications with large amounts of ferrous contamination and where operator access is impossible. Automatic cleaning, with production stop.
Detailed Description
Compared with the plate house magnet, the self-cleaning plate house magnets do not need to unload the iron manually. Only through a special design electrical circuit, make the automatic iron unloading function connected to the control cabinet through PLC modules. After setting the clean frequency and number of times according to iron content, achieve the automatic iron unloading function. No need to stop the production line during unloading.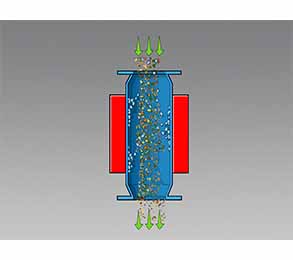 Characteristics and advantages
Automatic iron unloading, more higher productivity, saving labor costs
Ceramic magnet circuits or rare earth magnetic circuitsis are suitable for tramp metal or fine metal
Quick cleaning with extractor plates
Compact structure and small volume can save installation space
Discharging iron outside the flow channel can avoid secondary pollution
Optional configuration
A variety of magnetic circuit and temperature tolerance criteria are available
The size and specification of magnet plates can be customized according to requirements
Optional number and type of magnetic poles
Surface treatment can choose sandblasting, polishing, satin-finished, etc.
Optional remote control module, communication module, safety door, transparent window and explosion-proof design, etc.
Application
Remove damaging tramp iron from light fluffy, sticky or lumpy product flows to improve product purity and protect against tramp metal hazards
Material handling
Cocoa powder, sugar powder, starch, wood chips, gypsum powder, dehydrated vegetables, tobacco, plastics, pharmaceuticals, recycling, etc.