---
Sales Representative
Mrs.Hou
+86-022-87987163
+86-18202289663
18202289663@163.com
18202289663
18202289663@163.com
Monday to Sunday: 8: 30 ~ 18: 00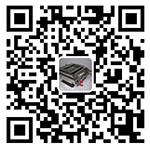 About Us

Tianjin North Star Technology Co., Ltd. is a professional equipment manufacturer dedicated to the magnetic separation industry. Relying on the international leading magnetic separation and vibration conveying technology, it aims at designing and manufacturing high-performance equipment to provide the industry with high-performance and high-quality designed magnetic sorting, magnetic automation and vibration conveying equipment. With rich application experience in professional and technical fields, we can solve the problems encountered in product processing, purification and quality review for enterprises.
Contact Us
Hump Magnets
Hump Magnets
---
Hump magnets remove unwanted tramp metal from free-fall or air-conveying products.
Detailed Description
The hump magnet consists of two plate magnets and a mild or stainless steel housing, two plate magnets are arranged on both sides of the V-shaped chute to ensure that the magnetic surface and material are in full contact to enhance the iron removal effect. Material is forced to change directions and then pass over a second magnet for additional ferrous removal.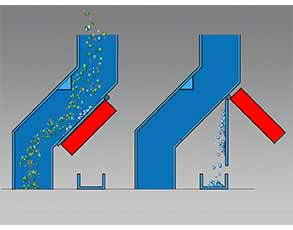 Characteristics and advantages
All mild or stainless steel construction, dust-tight enclosure
Suitable for a variety of special environments (corrosive, food raw materials, etc.)
Ceramic magnet circuits or rare earth magnetic circuitsis are suitable for tramp metal or fine metal
Discharging iron outside the flow channel can avoid secondary pollution
No wearing parts and free-maintenance
Optional configuration
The material of housing can be carbon steel or stainless steel
A variety of magnetic circuit and temperature tolerance criteria are available
The size and specification of magnet plates can be customized according to requirements
Optional inspection window to observe the adsorption of iron
Application
Hump magnets are mainly used for powder streams in free-fall or chute applications. The angle of the chute may not exceed 45° from the vertical.
Material handling
Feed, peanuts, grains, sawdust, fiberglass, plastic, rubber and other materials, etc.