---
Sales Representative
Mrs.Hou
+86-022-87987163
+86-18202289663
18202289663@163.com
18202289663
18202289663@163.com
Monday to Sunday: 8: 30 ~ 18: 00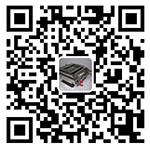 About Us

Tianjin North Star Technology Co., Ltd. is a professional equipment manufacturer dedicated to the magnetic separation industry. Relying on the international leading magnetic separation and vibration conveying technology, it aims at designing and manufacturing high-performance equipment to provide the industry with high-performance and high-quality designed magnetic sorting, magnetic automation and vibration conveying equipment. With rich application experience in professional and technical fields, we can solve the problems encountered in product processing, purification and quality review for enterprises.
Contact Us
Cylindrical Magnetic Bar
Cylindrical Magnetic Bar
---
The cylindrical magnetic bar we often use are always rare earth bar magnets, also be called neodymium bar magnets. Seen from the side, it is only a cylinder magnet or cylindrical magnet. As one kind of physical iron remover, Super strong cylindrical magnetic rod, which can be made into long cylindrical magnetic bar or small cylindrical bar magnets for sale, are usually made into different kind of magnetic separators to effectively remove fine iron and a few of 304, little 316 stainless steel weak magnetic impurities mixed in powder, pellet or liquid.
Detailed Description
Rare earth permanent magnetic rods adopt the most powerful magnetic circuit design in industry, which can effectively remove the fine iron in material and reduce the material loss. The following simulation diagram shows the distribution of magnetic sensing lines on magnetic rod surface for different magnetic circuit designs, which fully illustrates the correct magnet configuration to the magnetic force influence on magnetic tube surface.

Factors affecting magnetic force
Magnetic induction line density on surface of magnet
Magnetic field gradient
Adsorbed metal particle weight
Characteristics and advantages
Standard magnetic rods have a diameter of 25mm
The peak strength on the magnetic rod surface is 14000 Gauss
Rare earth magnetic circuit design, extreme heat resistance up to 338°F
SmCo magnetic system can withstand temperature up to 662°F
Surface material 316L cold drawn seamless tube
End can be welded handle or cover as a testing tool
Optional configuration
Multiple field strength designs to meet different temperature resistance needs
The magnetic rods' length can be customized (from 4"to 80")
Both ends of the magnetic rod can be plain and sealed, threaded rod, threaded hole or welding handle, etc.
Application
Remove iron impurities from liquid piping
Used as quality inspection tool for dry powder materials
Used in work areas where conventional magnetic grids/grates cannot be installed
Material handling
Plastic pellets, sugar powder, pharmaceutical powders, cheese, rice, grain, food additives, chocolate sauce, jam, etc.